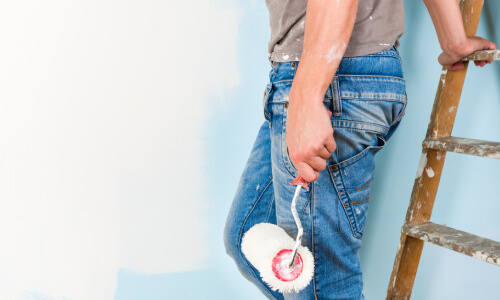 Protect Your Flooring with Efficient Floor Coatings in Massachusetts
Every type of floor requires the right protection to ensure it lasts for as long as possible and resists severe damage and staining. Alton Barnes Painting proudly offers the efficient floor coatings services you need for your garage, residential floor, or commercial floor. You can count on our experienced, licensed, and insured floor coatings contractors to help you choose the ideal floor coatings and apply them promptly and efficiently to ensure the best results.
Garage Floor Coatings
Your garage floor is often exposed to a lot of wear and tear from vehicles, gardening equipment, and more. With our professional garage floor coatings services, you can choose the best epoxy floor coating or other floor coatings to enhance the appearance of your garage and protect the floor from damage. Count on our garage floor coatings contractors to offer the high-quality service you deserve to protect your investment.
Residential Floor Coatings
Although less common, residential floor coatings services in Massachusetts can provide a better level of protection for the floors in your home, particularly cement floors in the basement or other areas of your home. It can be challenging to find residential floor coatings companies, but you can count on our residential floor coatings contractors to help with your laundry room, stairs, basement, driveways, patios, walkways, and more. Contact our house floor coatings contractors to get an in-home or remote consultation.
Commercial Floor Coatings
The floor in your commercial building in Massachusetts sees a lot of traffic daily. Commercial epoxy floor coatings or commercial floor paint can be the ideal solution to protect your floor and ensure it looks fantastic to leave the right impression. Talk to our commercial epoxy floor contractors about the various commercial floor coating services we offer to ensure you make the right choice for your commercial property. Turn to us for commercial floor coatings in South Shore, Cape Cod, or the Islands.