Improve Your Business's Look with Commercial Painters
As a business owner, you recognize the importance of appearances to make the right impression on your customers and boost your company's success. At Alton Barnes Painting in Massachusetts, you'll work with experienced commercial contractors dedicated to helping you create the look you want for your business. Our team can help you overcome the challenges of commercial painting services with results that exceed your expectations. No matter how large or small your business, you deserve a pristine paint job that will reflect positively on your business.
All the Commercial Painting Services You Need
It can be challenging to ensure your business is ready to accept your customers in Massachusetts. Every aspect of your business needs to be painted with a professional finish that impresses your visitors and helps you improve your curb appeal to attract more traffic. With our interior and exterior commercial painters, you can be the stellar results you deserve with all the painting services you require, including:
Commercial Interior Painting
Commercial Exterior Painting
Commercial Floor Painting
Our team of licensed and insured professional commercial painters will help you choose the right look for your business and give it the upgrade it needs to capture attention and make the best impression.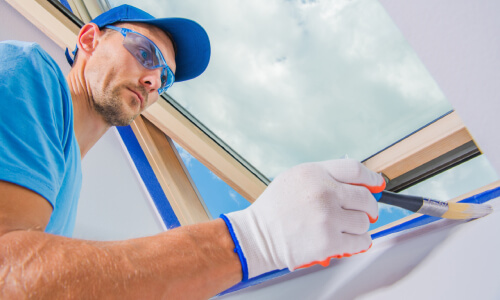 We Have a Reputation for Success
As local commercial painters, we understand the community and how locals view businesses. That's why we're dedicated to giving you the high-quality workmanship you deserve for your commercial painting services in Massachusetts. All of our professional commercial painters are background-checked for your peace of mind and are licensed and insured to give you the results you deserve without worries. We'll arrive promptly and give you the attention to detail you deserve to help your South Shore, Cape Cod, or the Islands business stand out.