Work with Our Color Consulting Company in Massachusetts
Are you struggling to decide about the best colors to use inside and outside your home? With Alton Barnes Painting, you can work with an experienced color consultant who ensures you make the best decisions to complement your decor and get the beautiful home you deserve. We understand how stressful it can feel to choose colors, which is why our paint consultants in Massachusetts work closely with you to give you the support necessary to ensure your complete satisfaction with the results. Our team pays close attention to detail and can give you advice based on their experience and knowledge to make choosing the right colors hassle- and stress-free.
We Provide Services for Interior and Exterior Paints
It doesn't matter if you want to change the look of the exterior of your home or transform one or several rooms within your home; our paint color consultant in Massachusetts is ready to sit down with you and discuss your vision for your home. Whether you need an interior paint color consultant or an exterior house color consultant, you'll get the high level of service you deserve. Our team is knowledgeable about colors and their impact on everyday life and strives to help you make the best selections to establish the mood and style of your home. No two homes or owners are alike, and we work hard to help you reflect your personal preferences.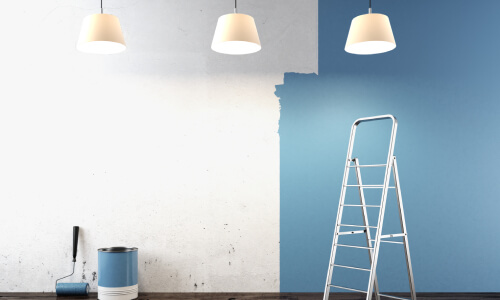 Create the Energy You Deserve
Did you know the color you choose for the interior or exterior of your home impacts your overall mood? Whether you need to work with an interior or exterior paint color consultant in Massachusetts, you can count on us to inform you of the possibilities and help you narrow down your choices to find the one that suits you and your home best. We want you to love your home and do everything we can to help you make informed decisions. We proudly serve customers in South Shore, Cape Cod, and the Islands.