Keep Your Home in Good Condition with Carpentry Repairs in Massachusetts
Carpentry plays a significant role in the construction of your home. From exterior to interior features, you will find wood and carpentry just about everywhere you look. At Alton Barnes Painting serving South Shore, Cape Cod, and the Islands, our home repair carpenter in Massachusetts wants to help you keep your home in the best possible condition. We are available to complete all your carpentry repair services, whether you need interior or exterior carpentry repair. We have the knowledge and experience to evaluate the current condition of your home and complete the necessary repairs to restore your home to its previous condition.
We Handle All Types of Home Carpentry Repair
It doesn't matter what type of carpentry repair services you need; our team of experienced, highly trained professionals is ready to tackle the job. Whether you need interior repairs like crown molding, wainscoting, or cabinetry, or exterior carpentry repairs like shutters or decks, our team is standing by to give you the high-quality service you deserve. We have a reputation for guaranteed workmanship that gives you the efficient results you want with close attention to detail. Our contractors are licensed, insured, and background-checked to give you confidence in the work we can perform.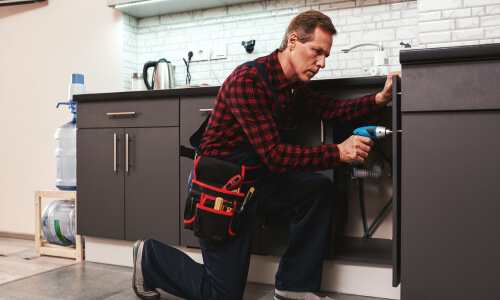 We Hold Ourselves to a High Standard
The wood features in and around your home require attention to keep them in the best possible condition. When you turn to our home repair carpenter in Massachusetts, you can rely on our reputation for providing stellar workmanship for your complete satisfaction. We guarantee all of our work with a two-year warranty that gives you peace of mind that our repairs will stand the test of time. We provide on-site and remote consultations to ensure you know just what to expect when our qualified carpenters arrive to complete the repairs.